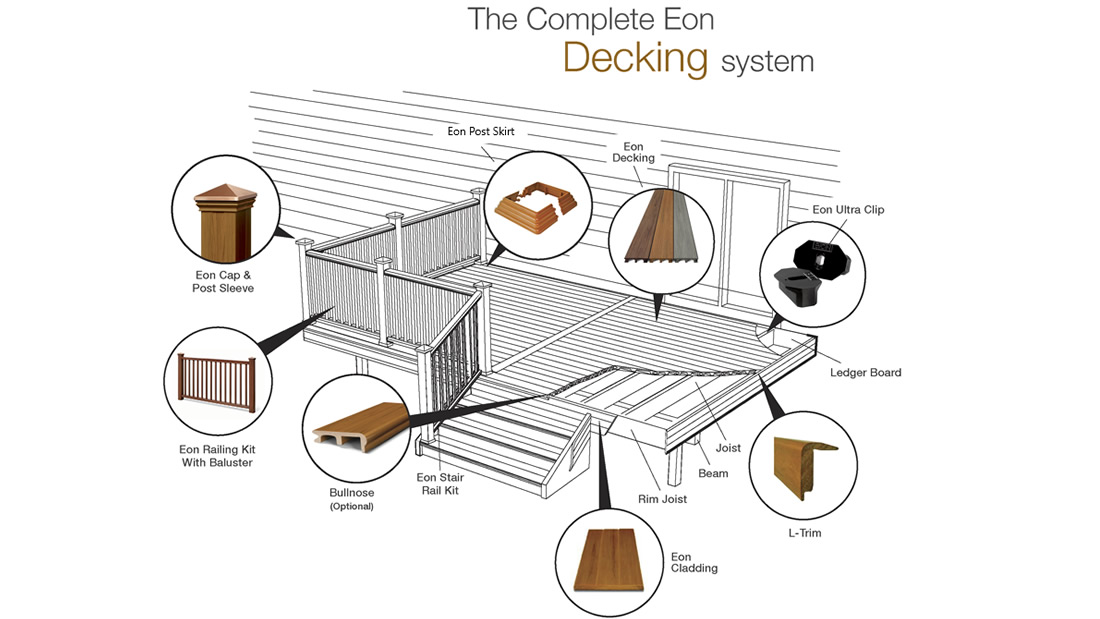 24 Jan

Deck and Rain Escape System

Craig and Ryan bought an Eastside home with a magnificent view of the Cascades. But enjoying the view is an uneasy proposition when you're standing on a rotting deck. They contacted Snowridge via the Eon decking website. I met with them to discuss building a new deck system. They had already done some research on Eon decking, the only 100% plastic decking with a wood grain finish. I also told them about the Rain Escape system, a new undercover deck system that channels rainwater and keeps the area under the deck dry.

With RainEscape (and other under deck systems on the market), you can install lighting and ceiling fans, turning under deck areas into outdoor living areas. After stripping off the old wood decking, our crew rebuilt the entire system– piers, joists and beams. We then installed the RainEscape system over the joists. Craig and Ryan chose Eon's Redwood color for their deck. The Eon decking system installs with special hidden clips so there are no screws on the deck surface. We used an aluminum railing system to give the multi-level deck a sleek look, while the glass panels offer an unobstructed view.

Finally, we installed 12-volt accent lighting in the deck, stairs and hot tub area for both safety and decoration. Craig and Ryan will enjoy their new deck not only for the increased space but for its good looks and low maintenance.