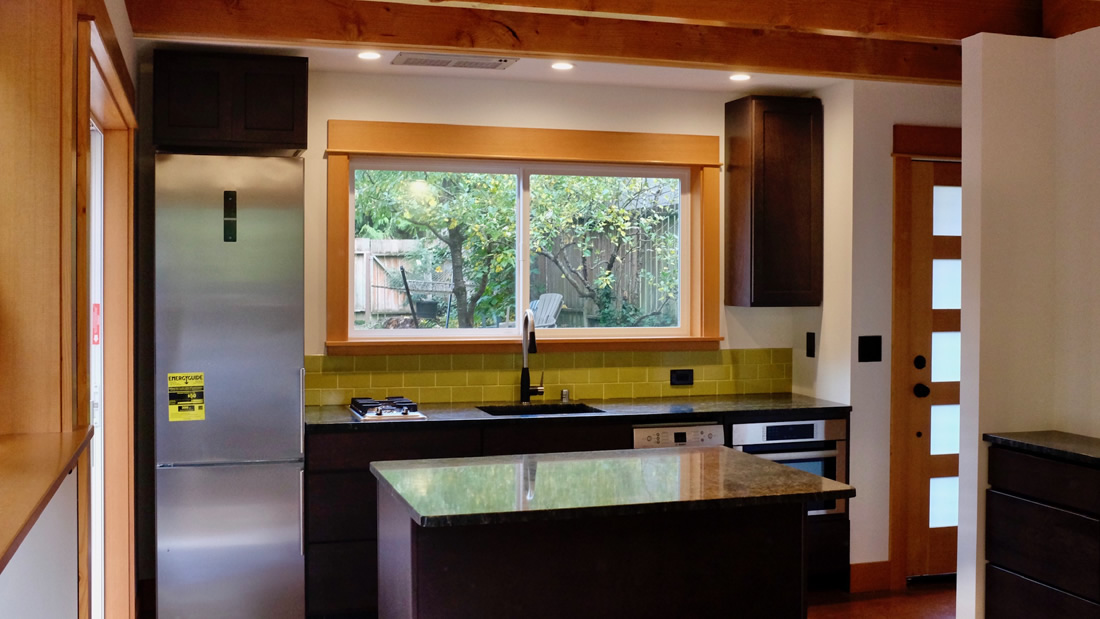 08 Sep

Before You Remodel Your Kitchen…

Decades ago, the kitchen was simply a place where meals were prepared, and design and layout were not all that important. Over time, it gained prominence as a central part of the home. Style and function became bigger issues as the kitchen became the spot that helped to strengthen the family bond. Although trends evolve relatively quickly, you should still think long term, that is, a kitchen remodel that will hold up for ten to twenty years. With that in mind, here are five points you should definitely keep in mind when you start to plan a project.
Size influences layout. With a kitchen, you want to make efficient use of the space you have and still leave enough room for comfort. People who have small kitchens have to be really careful about their choices. The size of the space will determine whether you can add an island, the choice of lighting fixtures, the size of the counter and appliances and the amount of storage you can create. Some kitchen projects require wall removal for a realistic plan.
The available budget. An easy way to address budget concerns is to select the items and areas you will splurge on. Avoid making big changes while the project is ongoing. This is an easy way to lose control of the budget. Work with the designer and contractor to set a realistic budget, and set aside an additional amount to deal with unexpected problems.
Your lifestyle. A person who lives alone or who does not cook often will have different needs from a family of four. Do you plan to entertain a lot? Do you enjoy preparing meals? These are just a few of the questions which will help to shape the design. Ultimately, the goal of the remodel is to create solutions.
Problems with existing kitchen. What is it that you don't like about your kitchen? Does it look outdated? Are you getting enough natural light? Would an island be beneficial? You need to be able to move around easily and prepare meals with minimal hassle. Someone who has a large family will need to consider the possibility of two people cooking at the same time.
The existing infrastructure. Many kitchen remodeling plans reveal the fact that the wiring and electrical work fall short of modern needs. New appliances may require an electrical upgrade. You may also have to address any problems with the plumbing. Otherwise, the project could end up going over budget.
You should have an idea of the overall theme you want for the kitchen. We hope this article helps in working out details like the color scheme and the location of windows. You should also think about the way the kitchen connects to other rooms, in case you need to modify the entryway or create a new one.
Email or call, or message us if you're in the process of planning your kitchen remodeling project in Seattle. We've helped many Seattle area homeowners turn a blah kitchen into something amazing.